Kris Meeke explains the reason for the dramatic Tour de Corse accident. A very honest account published on his Facebook account – and not available to non Facebook users.
Kris Meeke
Hi everyone,
You'll know by now, probably, that our fight for a podium place on the Tour de Corse ended in disappointment this afternoon – in the same stage, wouldn't you know, that accounted for our hopes last year as well, albeit in a very different fashion.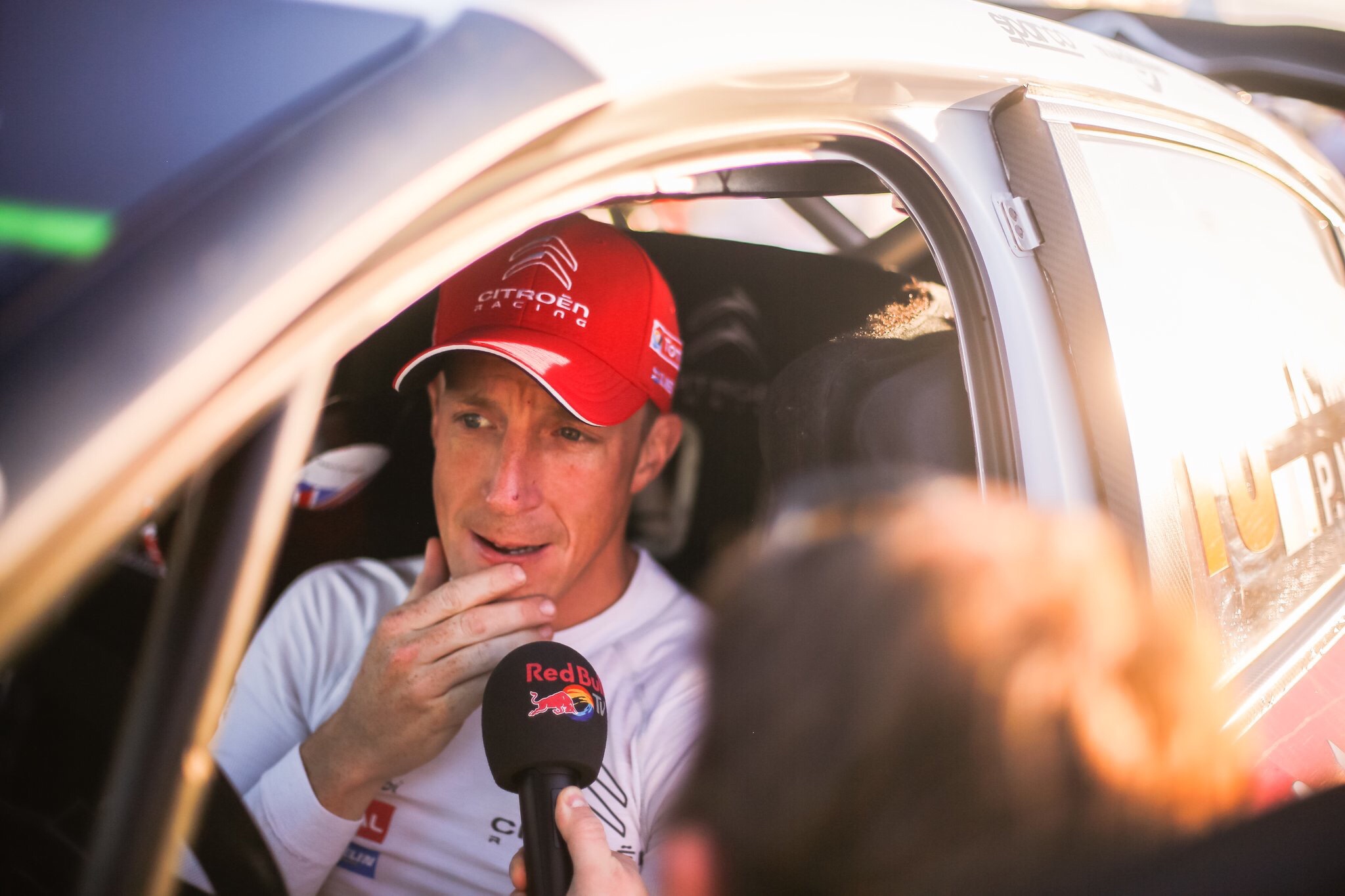 We started well this morning with a good time on the first test of the day, and then on the two stages that made up the rest of the Saturday loop, we were a bit off the pace. I was struggling to work out why, to be honest, because we were certainly trying hard enough and the rhythm had felt good too.
Then at lunchtime service we made some changes to the set-up – taking the car closer to how it was 12 months ago, in a way. But in the repeat run through the longer of the three stages, I touched a kerb and I thought I had a puncture, so we weren't as quick as we could have been. Then on the penultimate stage of the day, our time was a bit better again and we were able to draw level with Thierry Neuville in second place.
Things went wrong for us in the final stage of the day, though. We had to wait for a long time beside the car because there are so many cars in the rally that it was ages before recovery could get to us. I was confused about what happened and we didn't want to give out any incorrect information.
But we've had a chance now to look at onboard footage and it seems that Paul got a bit mixed up in the notes. He called a 'fast five left' when it should have been a 'three', so I was all guns blazing into a tighter corner than we'd expected. You can't change the laws of physics so we ended up a fair way off the road, down a bit of a hillside. It was an interesting moment, for sure.
This is the first time that Paul has ever made a mistake like this. He's gutted, of course.
I want to be absolutely clear on this, though: Paul and I win together and we lose together. We have enjoyed many successes over the years, and his ability to fire out pacenotes in great detail has played a key part in that. He has sat with me many, many times when I've been the one to make a mistake, and the consequences have been a lot worse than they were today. So we will both take it on the chin, move on and go again – it is as simple as that. We are a team.
We may get a chance to get right back into it tomorrow morning, as it turns out. The car's not too badly damaged and as long as they manage to get it back up the mountainside in one piece, I'd be reasonably hopeful that we can get back out for the Sunday stages. Keep your fingers crossed.
Thank you, as always, for your support,
Kris