Live Stream Returns For Modern Tyres Ulster Rally 2023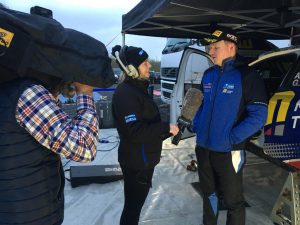 For the third consecutive year, the Modern Tyres Ulster Rally will be streamed to a global audience, with rolling coverage being provided across each day of the closed-road competition.
Fans unable to make it to Newry for the Irish Tarmac, British Rally Championship and European Rally Trophy-counting event can keep up-to-date via the official website – www.ulsterrally.com – as well as its Facebook page – www.Facebook.com/Ulsterrally – across both Friday and Saturday by HM Productions.
Xavier McCartan and Michael Patterson – two well-known voices in Irish rallying – will be on hand to provide commentary and expert analysis – and help make sense of the times as they come in.
Clerk of the Course Wayne Turkington has confirmed the live streaming service is due to begin at 14:45 on the Friday and finish late that evening – covering the night stages, before resuming at 09:00 early Saturday and coming to a conclusion once the podium celebrations and trophy presentations have concluded late afternoon.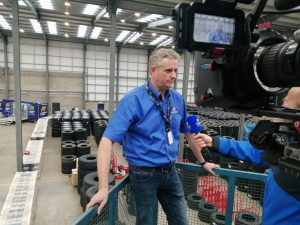 "The live coverage has proven very popular with followers of the event, as indicated by viewing figures from 2021 when it was first rolled out and again last year. The service is still a new concept for the Ulster Rally, but its success speaks for itself," said Clerk of the Course, Wayne Turkington.
"Live streaming is an important way for spectators and indeed members of the media to follow the action from wherever they are in the world, and to show the event to a truly global audience."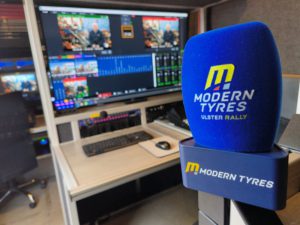 The live coverage package is set to complement the highlights reel that follows in the days immediately after the Modern Tyres Ulster Rally, with this focusing on the overall battle, as well as those crews from the British Rally Championship and also the Irish Tarmac Rally Championship.
Useful Links this weekend
The Modern Tyres sponsored Ulster Rally 2023 is:
• Based in Newry, and the event takes place on Friday 18th and Saturday 19th of August;
• The Ulster Rally is now in its 46th year and is run by Northern Ireland Motor Club Ltd;
• In recent years, the Ulster Rally has attracted 20,000 people, from spectators and visitors, to officials and competitors with this generating £1m for the local economy;
• The 2023 event can be followed via the Ulster Rally website (www.ulsterrally.com), as well as the official Facebook account (www.facebook.com/ulsterrally).