Irish Notes 24th April 2019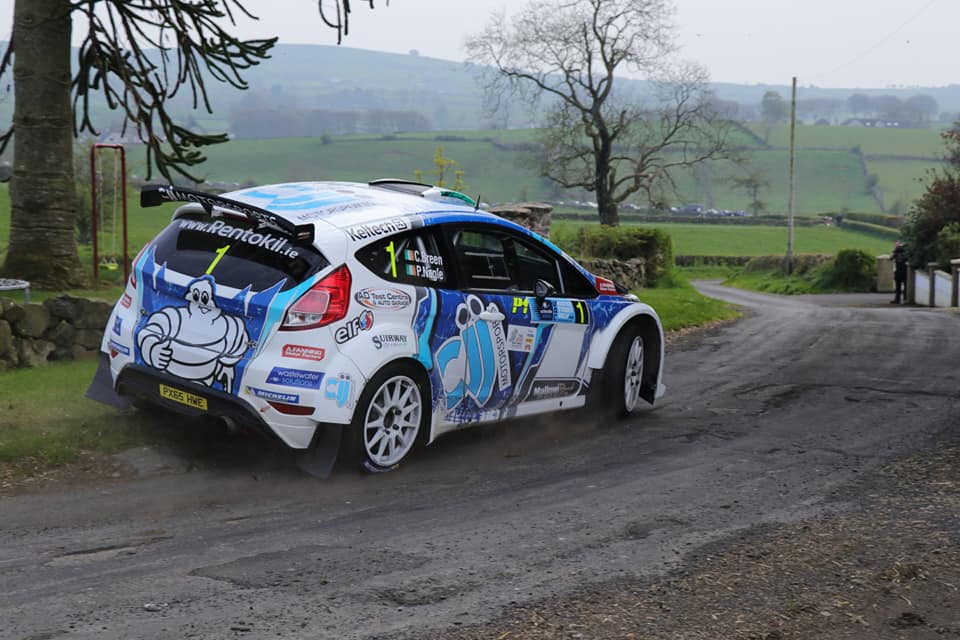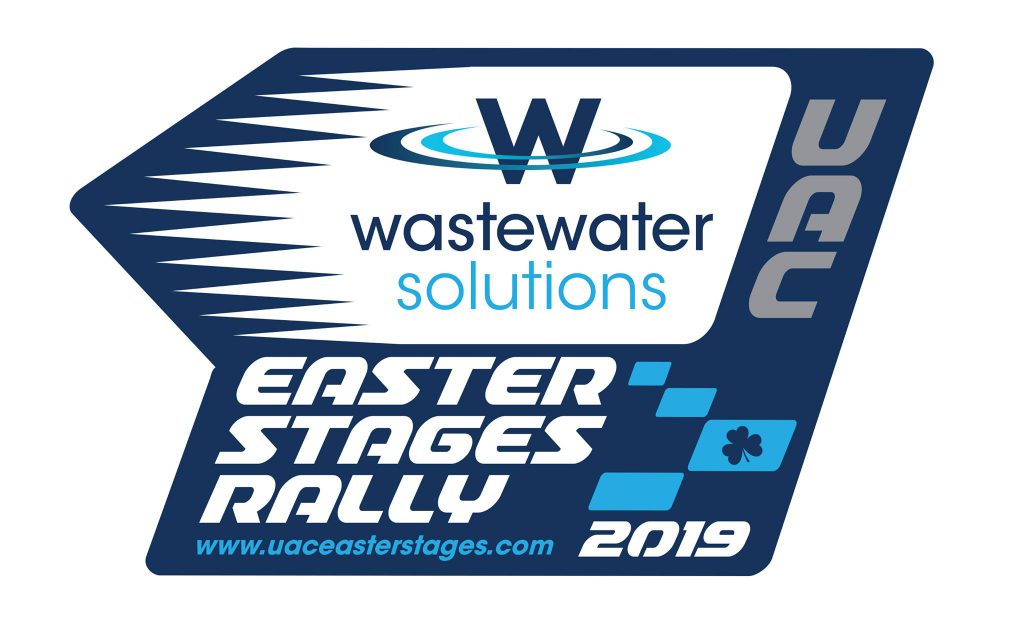 It wasn't quite edge of the seat stuff, but last weekend's Easter Stages was interesting enough. Craig Breen/Paul Nagle in their Fiesta R5 put on a master class display on their way to a reasonably unruffled victory. With brilliant weather in Counties Down and Antrim through Good Friday and Easter Saturday, it must have seemed like a re-run of his San Remo victory for Waterford man Craig. The biggest concern for Breen was a timing issue on the 11th stage but this was resolved without any drama. Josh Moffett/Keith Moriarity did lead initially, but faded when their Fiesta succumbed to an electrical glitch and eventually finished 8th. Leaderboard excitement did mainly centre on the battle for 2nd & 3rd places between Desi Henry, Jonny Greer and Callum Devine.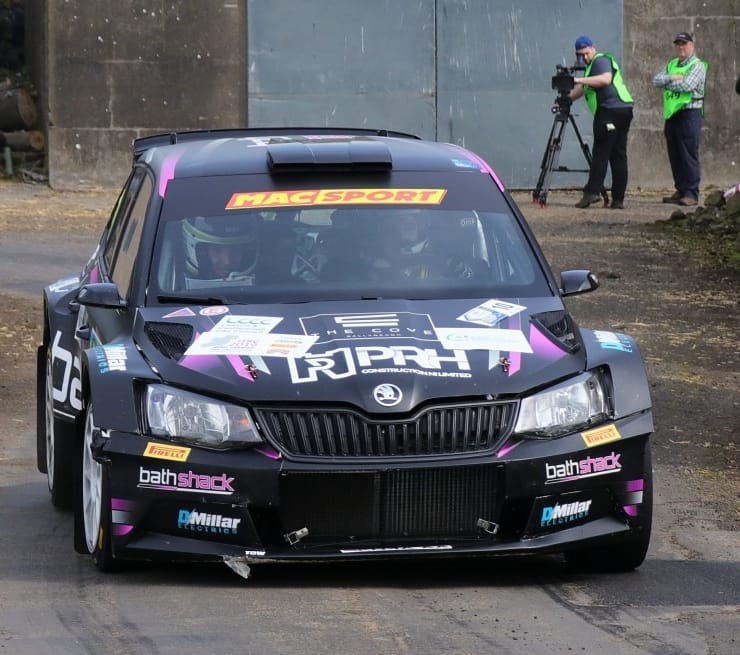 It was Portglenone's Desi Henry and his co-driver from Cork, Liam Moynihan, who surged through on the second day to take 2nd place, their Skoda never missing a beat throughout. Jonny Greer/Kirsty Riddick looked very impressive through day one, but a slight blip on day two saw Carryduff man Greer having to settle for 3rd place, albeit his Fiesta less than 4s behind the flying Henry Skoda after the fifteen short but pleasant special stages. Callum Devine/Brian Hoy in their Fiesta also produced some dazzling bursts of speed, but a slight mechanical worry perhaps slowed them and they finished a close 4th, 6s behind Greer. Alastair Fisher/Gordon Noble seemed to lose a percentage of the sharpness they demonstrated on the last Irish Tarmac round down in West Cork, and 5th was the best they could do this time, with Sam Moffett/James Fulton rounding out the top six. Merion Evans, Josh Moffett, Manus Kelly and Alan Carmichael made up the top ten finishers.
This result extends Craig Breen's lead at the top of the Irish Tarmac points. He is on a total of 51, Alastair Fisher stays 2nd on 36, Josh Moffett and Jonny Greer are tied on 24, Desi Henry has received a boost with this result and is now 5th on 22, and Callum Devine certainly isn't out of it, having 18 points.
Former Tarmac Champion Declan Boyle had a fairly disastrous rally. The first stage was shortened several miles from the start in, so that the drivers were starting in a different place from their reconnaissance. Declan crashed his Fiesta on the first sharp corner. He said later, "It did play with my head, as I had even the early braking in my head, where I was going to brake heavy to heat the tyres. I committed too early but that is the way it goes. It was the same for everyone else but they got around it. Also, far too much work on at the moment and not a clear head."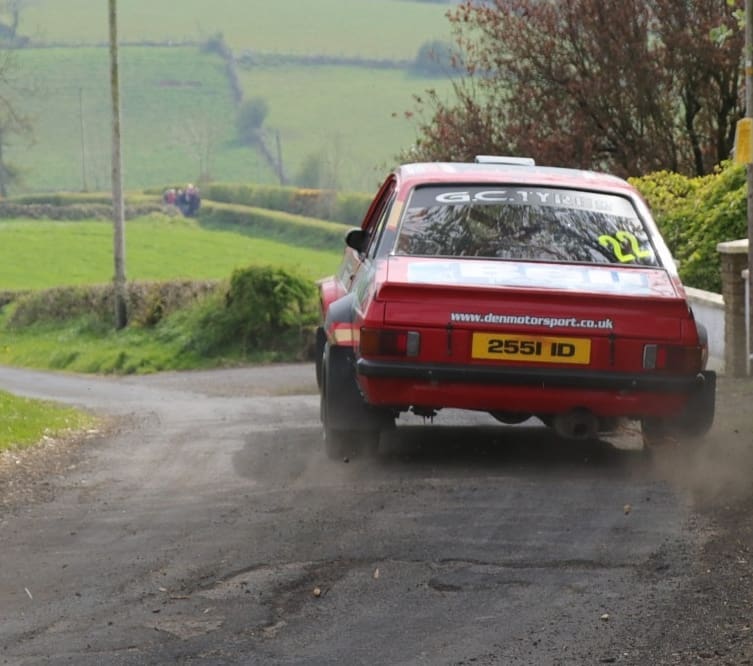 As well as the 'top ten' finishers, there were lots of other very meritorious drives, and several hard luck stories as well. Damien Toner/Michael Coady in their Mk2 Escort had a brilliant drive once again to win their category and finish 12th o/a. Camillus Bradley/Crawford Henderson in their Escort weren't so far in arrears to finish 2nd 2wd and Rodney White/Gavin Campbell also produced an excellent drive to record 3rd best 2WD, again, not a mile away. William Mavitty/Andrew Browne won GpN in their Lancer. William Creighton/Liam Regan in their Peugeot R2 had another very good result in winning class A2. Craig MacWilliam/Trevor Hamilton in their Escort RS1600 won the Historics from Adrian Kermode/Paula Swinscoe in a Porsche. Andy Johnson and Ernie Graham were having a good old battle early in the rally until Ernie's Escort suspension went on strike, and subsequent to that Andy's Chevette HSR suffered a puncture, the tyre rolled off the rim and led to a fairly dramatic recovery and some time loss, which meant him finishing 3rd in the Historics. Andrew Bushe struggled in his HSR with a persistent misfire leading to his retirement.
Looking forward to this weekend, there should be plenty of top line rallying.  The British Rally Championship swings back into action with the Pirelli Rally. The Triton Showers National series has it's 3rd round of the season in Monaghan on Sunday, and in something a little different the MG Car Club (Ulster Centre) is running the Derek Walker Trial with farmyard tests down the scenic Strangford Peninsula.
On the Pirelli last year's winner Matt Edwards heads a slender but talented list of drivers. Matt is co-driven by Patrick Walsh in his Fiesta R5 and last year he went on from the Pirelli to win the British series. Over the dauntingly fast Kielder stages Welshman Edwards is likely to face some very tough opposition.
Chief amongst those will be surely be Tom Cave (Hyundai i20), as well as David Bogie, with North Antrim's John Rowan co-driving in his Skoda, Scandinavian driver Jari Huttunen (Fabia R5), and WRC RC2 contender Rhys Yates/James Morgan (Skoda R5). This is round 3 of this season's British series. Matt Edwards won the first round, and Tom Cave scored maximum BRC points on the last round in West Cork, although he didn't win the rally. Stephen Petch, Alex Laffey & Matt Smith, all in R5s make up the Pirelli top ten. Desi Henry has an entry in, but he is thought to be changing course to concentrate on the Irish Tarmac series. Due to pressure of business Marty McCormack has withdrawn. Josh Moffett was on the original list, but his name is now absent. Indeed so disappointing has been the entry the organisers have at the last moment been forced to cut their cloth to suit their pockets and reduce the stage mileage.
Making the Pirelli trip from here are James Wilson, William Creighton, Josh McErlean, Marty Gallagher and Jordan Hone, all running in the R2 category. Jordan Hone has had a last minute change of car – from his Opel Adam to an EDSL Sport Prepared Fiesta R2. Enda McCormack/Colin Fitzgerald also have an entry, to drive a Fiesta 1600.  Stanley Orr/ Graham Henderson and Adrian Hetherington/Ronan O'Neill (both crews in Escorts) are competing in the Historic section of the event which continues have a strong entry.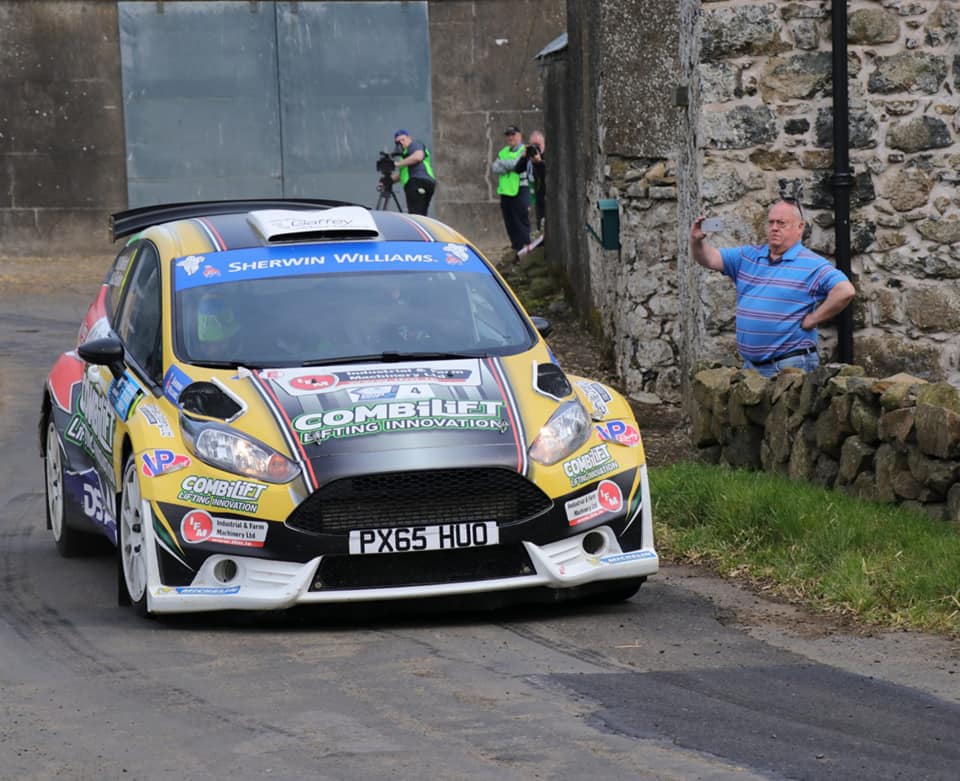 The Monaghan Rally, this time based in the town's Four Season Hotel, has a star studded top entry which as ever generates an enormous local interest, no doubt boosted by the presence of Irish rallying's most successful pair of brothers and Monaghan heroes Josh and Sam Moffett. Although it was a Donegal man, Donagh Kelly, who won this Monaghan event last year, it has been mostly one or other of the Moffett brothers who have dominated their local special stages in recent years. Donagh Kelly is back in his ultra successful Focus WRC for this one, but realistically Donagh hasn't had a great rally run this season and he may struggle to hit top speed on these tricky but enjoyable Monaghan stages. Another threat to the Moffett supremacy could come from Declan Boyle, but following a big accident last weekend on the Buckna test of the Easter Stages, current champion Declan could be forgiven for not breaking a lot of delph this time. There are other very talented drivers in the line-up – think Roy White, local man Niall Maguire, barely recovered from his injured back, Joe McGonigle, Peadar Hurson, Darren Gass, Stephen Wright – virtually any of those could spring a surprise this weekend. Still, if picking a favourite is your game, the name Moffett has to be in there somewhere. In the 'modified' division, competition should also be white hot, with just some of the top names to include Kevin Eves in his Corolla. Donegal man Kevin is likely to be besieged by a horde of drivers in 'state of the art' Mk2 Escorts – Jonny Pringle, Damian Toner, Stuart D'Arcy, John Bonner, Damien Gallagher and 'local ace' Johnno Doogan all spring to mind. As ever, in overall terms, the Monaghan Rally is bulging with entries, and it should be quite a weekend. The first stage, Hollywood, just outside the town, starts at 10.00 and there are 9 stages, three repeated three times.
In the MG Club's Derek Walker Trial many of the top autotest drivers have entered – just some of the top names include Andrew Earney/Rachel O'Boyle (Yaris), Robert & Catherine Dickson (Morris Cooper S), Will Corry/Pete Moreland-Moore (MG Midget), and also George McMillen (Mazda MX-5), Gareth Dillon (Mazda MX-5) and Mark Brien (MG Midget).
Regards, Brian & Liz Patterson, Michael Patterson & Paul McAuley.