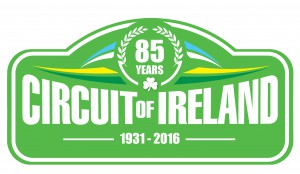 Circuit of Ireland 2016 – SS 3 Amended Chicane Loc 15
Please be aware that the chicane at location 15 on SS3 has moved approximately 100 yards further back than indicated on the safety notes. It is now on the uphill section before the crest and the left hand bend (the original notes have the chicane after the corner).
The amendment applies to Page 41 (17 of 26) on the first 2 lines. Below are amended notes for all the systems in PDF format.
Page 41 from Circuit of Ireland 2016 – 1-9 Direction 1st
Page 41 from Circuit of Ireland 2016 – 1-9 Numbers 1st
Page 41 from Circuit of Ireland 2016 – Numbers 1-6
Page 41 from Circuit of Ireland 2016 – Direction 1st
Page 41 from Circuit of Ireland 2016 – Finlay
Page 41 from Circuit of Ireland 2016 – 6 F-No's 1st
Page 41 from Circuit of Ireland 2016 – Descriptive