Irish Notes 6th March 2019
Horrendous weather conditions brought last Sunday's Limerick Forestry rally slithering to a halt after just one and a bit stages. It was even tougher for the marshals than the rally crews, although many of the volunteers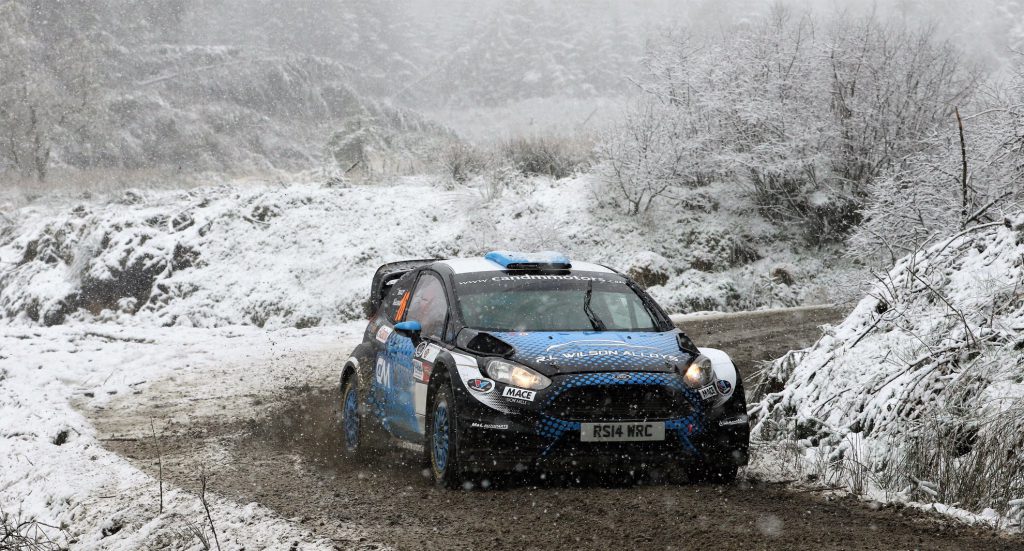 manning the stages treated the driving snow as an adventure! Be that as it may, with only one stage completed by the crews, well some of them, as there were quite a few stuck in ditches, and even fewer through stage 2 before it was halted, working out results seemed nigh on impossible.
Just how difficult the road surfaces were can be gauged by the fact that Frank Kelly's Escort slithered into a stage 1 ditch just a few hundred yards from the start, and that was on a straight! Number 1 seed and Valvoline Championship points leader Marty McCormack in his Skoda R5 fared little better. Following the rally, CoC Anthony Nestor, along with results man Angus Sealy spent all day Monday working out which cars had got stuck, which had been the subject of 'Force Majeure' and which had been diverted. Somehow Angus and Anthony have come up with a result. As we went to press Anthony was awaiting word from Motorsport Ireland as regards whether there is any regulation covering so much reduced stage mileage. Then the decision will be taken as to whether the results stand.
At the moment the top six finishers are listed as Keith Power, Michael Carbin, Mickey Conlon, David Crossen, Patrick O'Brien and William Creighton, in that order. One important aspect to all this is of course the Valvoline Forestry Championship points positions. We await the outcome with interest. If the results do stand, they will be declared provisional at 6pm this Friday and final at 10pm, to give competitors four hours to lodge a query. Who would be a Clerk of the Course?
The snow wasn't really forecast, and there was nothing that could be done about it. The real downside is the amount of work and expertise CoC Anthony Nestor and the Limerick club put into the event, for such a poor reward.
This weekend coming, the Ballynahinch Motor Club is running the McGrady Insurance Stages at Bishopscourt, while the World Rally Championship roars back into action on Rally Mexico.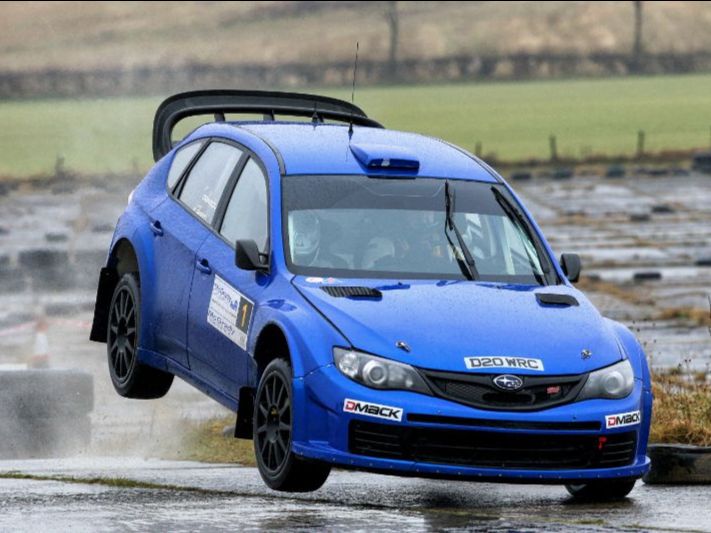 At Bishopscourt current NI Champion Derek McGarrity in his Fiesta WRC is reckoned to be the man to beat, while current points leader Stephen Wright in his Fiesta R5 will be hoping to do just that by repeating his first round victory at Kirkistown. Just some of the other top drivers who should feature include Derek McGeehan (Mini WRC) and Kenny McKinstry (Impreza WRC). Other top names who could be in the thick of the action include Sean Devine (Fiesta), Jonny Morrow (Mirage RS) and Kevin Barrett (Subaru). Barrett generally goes very well at this type of event. Also of interest will be Jonny Greer in the Toyota GT86T as well as Barry Meeke in a Corolla. The two wheel drive contenders will also be at a high level, with top runners to include James and Heather Kennedy in their Escort, Drew Stewart in his Escort, Fintan McGrady (Escort) and Stevie Whitford in his diminutive but potent Nissan Micra. Former NI Champion Stuart Biggerstaff will make one of his occasional appearances, driving the family Impreza WRC. There are six stages on the cards for this Saturday, starting at 9.30am.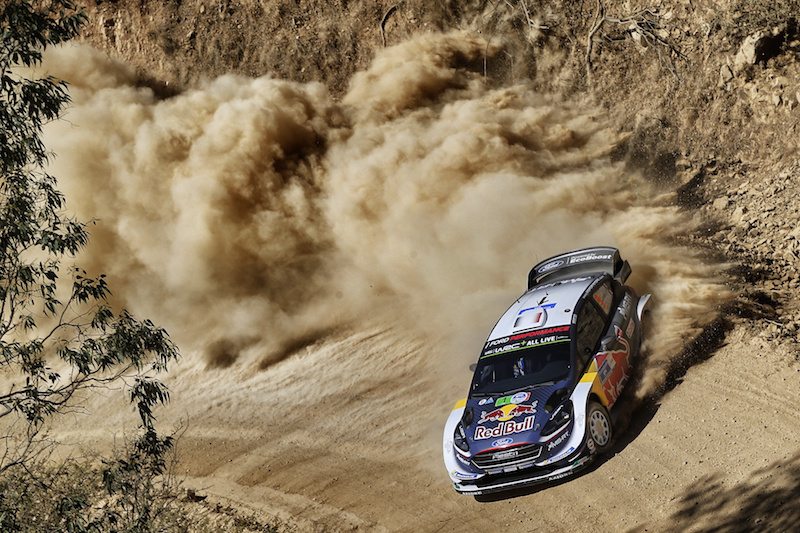 In Mexico there is a small entry in the main field, but the principal WRC players are all there, Ogier and Lappi for Citroen, Sunninen and Evans for Ford, Meeke, Tanak and Latvala for Toyota, while Sordo, Neuville and Mikkelsen will drive for Hyundai. As ever the Mexico event promises to be very tough on the cars, a bit of a survivors rally, but still the WRC guys will surely be flat out, and devil take the hindmost! One surprising entry amongst the 7 R5s behind the 10 WRCs is Barry McKenna, (now based in New York but originally from Monaghan) to be co-driven by Arthur Kierans in a Fiesta R5. Ott Tanak currently leads the World Rally Championship from Thierry Neuville, but of course this 3rd round of the series, with its high altitudes, soaring daytime temperatures, massive dust and rocks, will present a totally different challenge to the ice and snow of the opening two counters.
Also due to take place this weekend is the Malcolm Wilson Rally through the Lake District forests. This time last year Grizedale and some of the stages were bogged down in snow, so it is fingers crossed that the rally gets a clear run this time. Euan Thorburn (Focus WRC) currently leads the BTRDA points, while other top seeds include Charlie Payne (Fiesta), Steve Simpson (Fiesta) and Stephen Petch (Fiesta).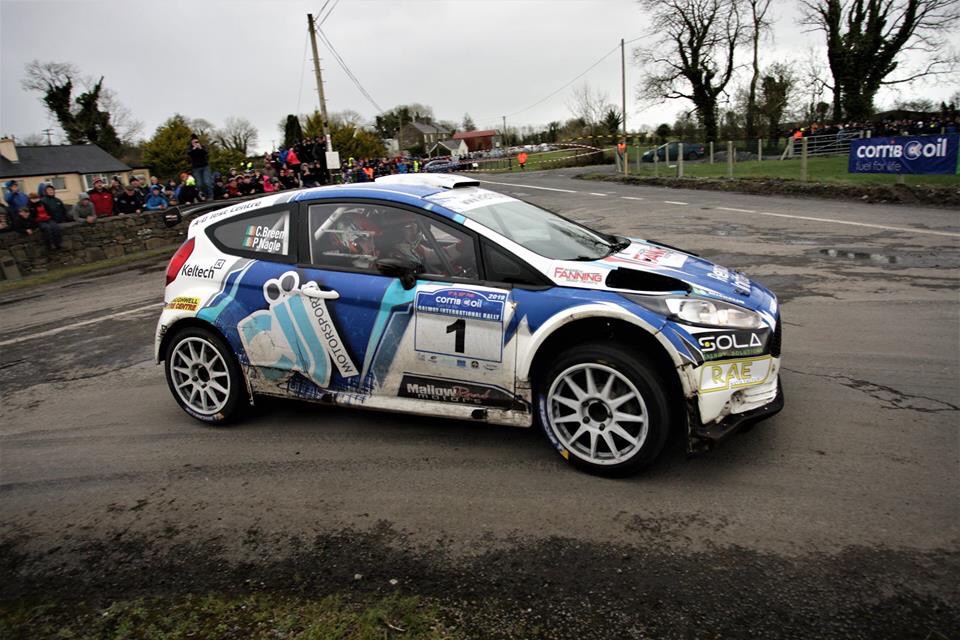 Looking forward to the following weekend, 16th/17th March, the West Cork Rally entry would appear to be nearly full and is bursting with top entries, both from the Irish Tarmac Championship and the British Rally Championship. One entry not quite confirmed is that of Donagh Kelly, but he will do his best to be on the Clonakilty start line as long as his Skoda R5 is ready in time following the accident in testing for Galway. Just a taster of those top entries – almost exclusively in R5 machinery – include Craig Breen, Alastair Fisher, Matt Edwards and David Bogie, Robert Barrable, Marty McCormack: and there are a lot more who may figure in what could be the mostly hotly contested leaderboard for years. Keven O'Driscoll, the West Cork Rally spokesperson has just confirmed the top ten is as follows and interestingly it is an all R5 line up 1. D.Kelly (Fabia) 2 C.Breen (Fiesta) 3 J.Moffett (Fiesta) 4.A.Fisher (Fiesta); 5. M.Edwards (Fiesta) 6. S.Moffett (Fiesta) 7 R Barrable (Fabia) 8 D.Henry (Fabia); 9. D.Bogie (Fabia)10 D.Boyle (Fiesta)
News this week includes the MG Car Club (Ulster Centre) holding its Awards presentation dinner this Saturday night in the Ivanhoe at Carryduff. The MG club is also hosting a round of the NI Autotest Championship at the Transport Training Centre near Crumlin on Saturday (23rd March).
Citroen's chief, NI lady Linda Jackson, has apparently commented that unless the FIA introduce hybrid power units to WRC cars, Citroen could well pull out, as soon as 2020, but this has to be confirmed.
Former top co-driver Michael Gibson from Killinchy, Co. Down, who stepped away from the sport after suffering a back injury, is re-joining the fold and will tackle the ADAC Saarland-Pfaz Rallye in Germany, co-driving for English driver Neil Simpson in a Skoda R5. They are seeded at number 6.
Craig Breen reports from his Andorra base this week that he is heading down to Italy and San Remo territory to test and do an asphalt 'set up' for the Meteor team and their Skoda R5. Meteor intend to contest the Italian series, and the test is in conjunction with Skoda. Co Antrim's John Rowan will co-drive for Craig this week, as Paul Nagle is in Norway. John will then be in a different Skoda next week – the David Bogie machine for West Cork.
Gary McElhinney is away on another adventure – co-driving for Seb Perez in his stunning Porsche, on a similarly stunning rally – XV Rally Clasico Puerto Portals over the fabulous roads of Mallorca.
Further news on the Donegal Déjà vu (30th/31st August) is that Austin MacHale is to take part in the fabulous Xtra-Vision BMW M3 that carried him to victory on the 1990 Donegal International. The Déjà vu is to be based in Jackson's Hotel Ballybofey.
Brian & Liz Patterson