Irish Notes 13th March 2019
Following the snow and disruption on the Limerick Forestry event, it is certainly remarkable that the Clerk of the Course Anthony Nestor has been able to sort out a set of results and they were made final last Friday evening. This confirms that Keith Power/Mark O'Sullivan (Lancer) were the winners, by 9 seconds from Michael Carbin/Conor Mohan, also in a Lancer. Third overall and best 2 wheel drive was Mickey Conlon/Ciaran McPhillips in Mickey's Escort. As regards the Valvoline Forestry points following this 2nd round, there does not seem to be an allocation just yet. Marty McCormack did lead the points starting Limerick, but he was one of the many who stuck his car in a snowy ditch.
---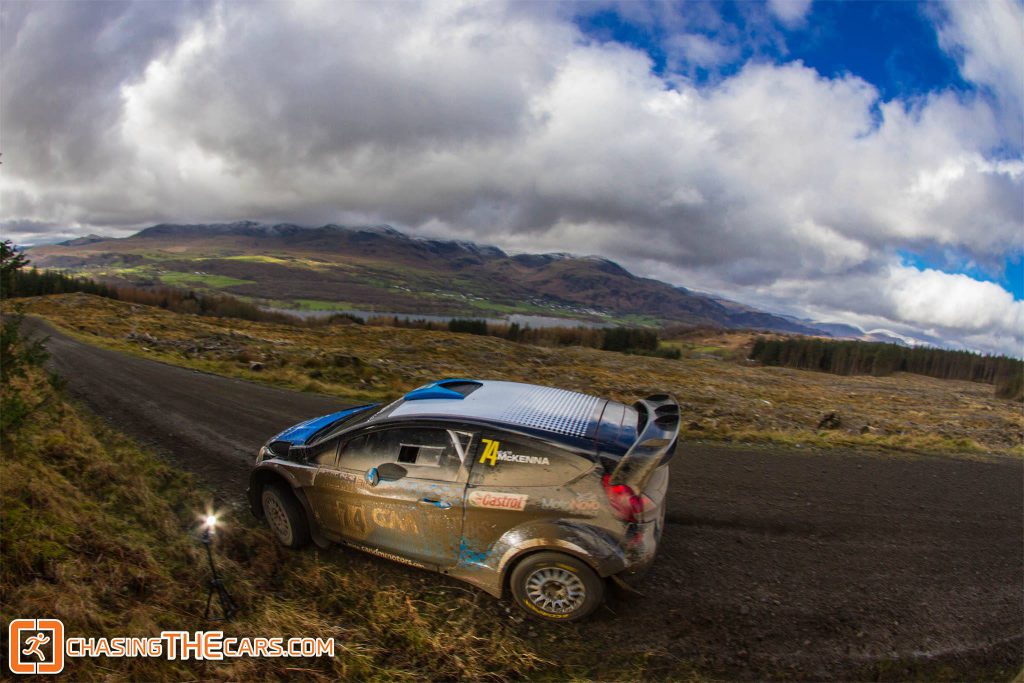 Snow also played its part on the BTRDA Malcolm Wilson Rally last weekend. Connor McCloskey led after the opening stage, but then snow played havoc for many of the crews and Connor slid down the order and into retirement. Eventually Euan Thorburn took victory. Marty McKenna drove a very controlled rally on his first visit to the Lake District and eventually finished just outside the top 20 with Martin Brady co-driving.
---
Definitely no snow on the WRC Rally Mexico where Sebastien Ogier in his Citroen shrugged off a poor road position and a few small problems including a puncture, to power his way to a very impressive win. It was a proper World Champion performance from the Frenchman and his Citroen team. Ott Tanak did well to clean the early tracks & finish 2nd in his Toyota, while Elfyn Evans in his Fiesta was very convincing the whole way through to take 3rd. Thierry Neuville, off colour over the weekend, kept his WRC hopes alive with a battling 4th place finish, and Kris Meeke finished 5th, last of the WRC drivers except for those further back in Super Rally. Kris took the lead of the rally early on the Saturday, only for his Yaris to suffer a puncture and damaged suspension, which flattened the chance of a top result. This was a hot, tough rally for all the drivers, and the high altitudes sapped the drivers and their car's strength. On the Saturday afternoon Kris's Yaris clipped a barrier in the spectator stage and also had some gearbox worries. Then on the Sunday Kris gave the Power Stage everything but was pipped by Ogier. In addition, Kris had a few issues outside the car, one of which was a €3,000 fine from the FIA for an alleged driving misdemeanour in a control zone, which made it a difficult weekend for the Dungannon man.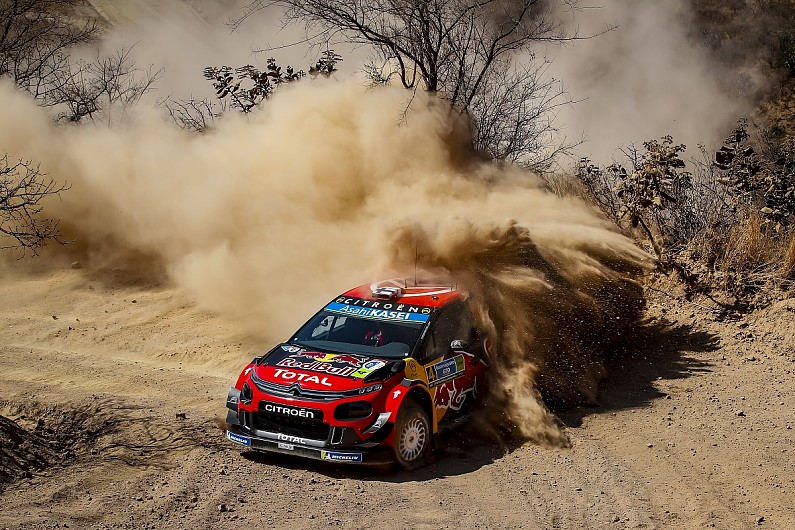 Even though they were in Super Rally both Dani Sordo & Jari-Matti Latvala finished in the top ten. Teemu Sunninen, Ford teammate to Elfyn Evans, did himself no favours when he crashed his Fiesta. Andreas Mikkelsen drove well but an errant rock damaged his Hyundai. The Norwegian was also faced with the ridiculous situation of having to stop in the middle of one stage to open a gate blocking the track. Esapekka Lappi (Citroen) finished down in 13th, again in Super Rally, having skidded his C3 WRC off the road. Both Sordo (Hyundai), who was on a great pace, was stopped by an electrical malady, as was Latvala (Toyota).
Following this 3rd round of the WRC, in the driver's section Tanak holds a four-point lead over Ogier, with Neuville a further 6 points back. The next WRC event is 'Tour de Corse' on March 28-31.
---
On the McGrady Stages at Bishopscourt, Derek McGarrity in his Fiesta WRC set the pace. His main worry was a few rain showers as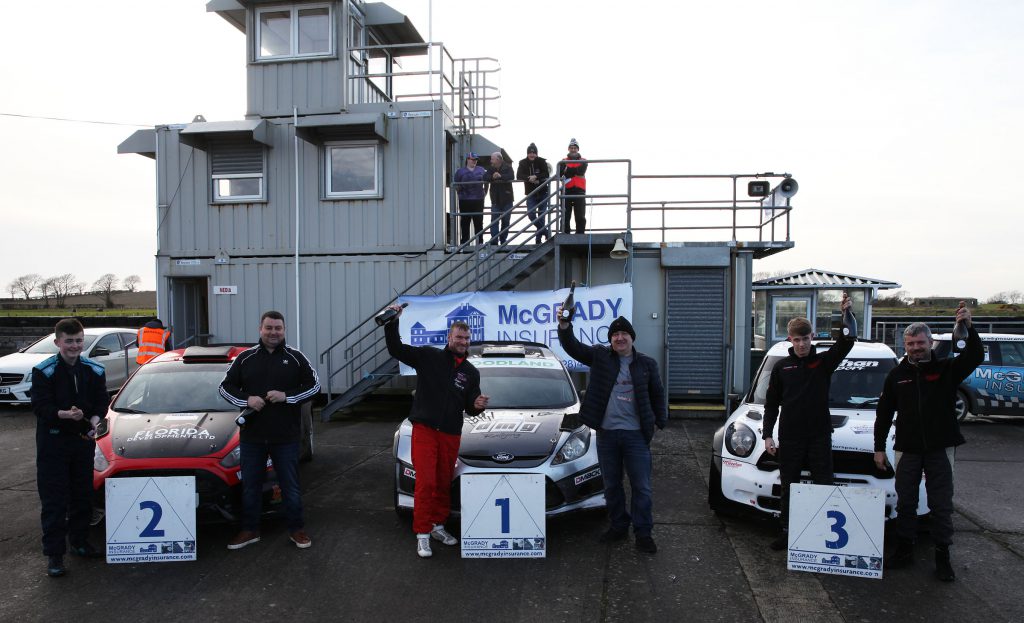 he set a series of fastest times and was then able to drive a controlled rally to win. Stephen Wright, who was the winner of the first round of the NI Championship, finished in 5th place this time, his Fiesta R5 lapsing onto 2-wheel drive instead of four. Derek McGeehan was 3rd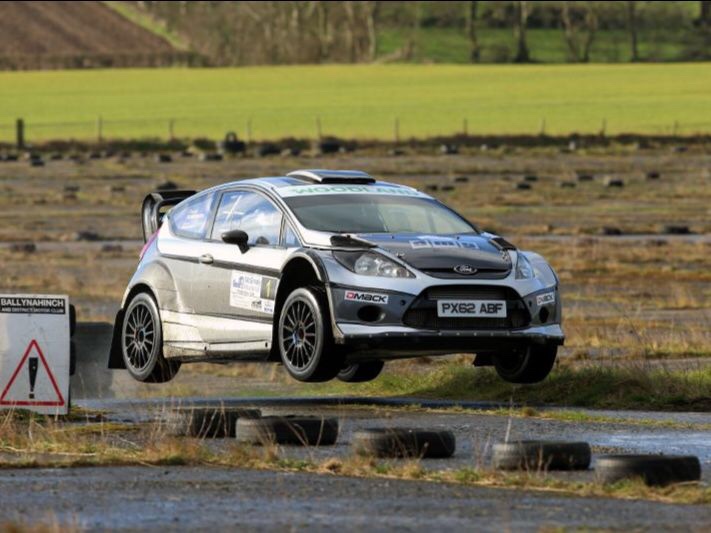 o/a on this one in his Mini WRC, and finished in the same position on the opener at Kirkistown, which puts the Draperstown man in a strong position in the Championship.
---
Also last weekend Phillip and Kyle Somerville in their Rover Mini took victory on the Dungannon MC Snowdrop Navigation Rally. John & Jonathan Henderson (Micra) were 2nd and Michael Reid/John Lindsay (MG Midget) were 3rd.
---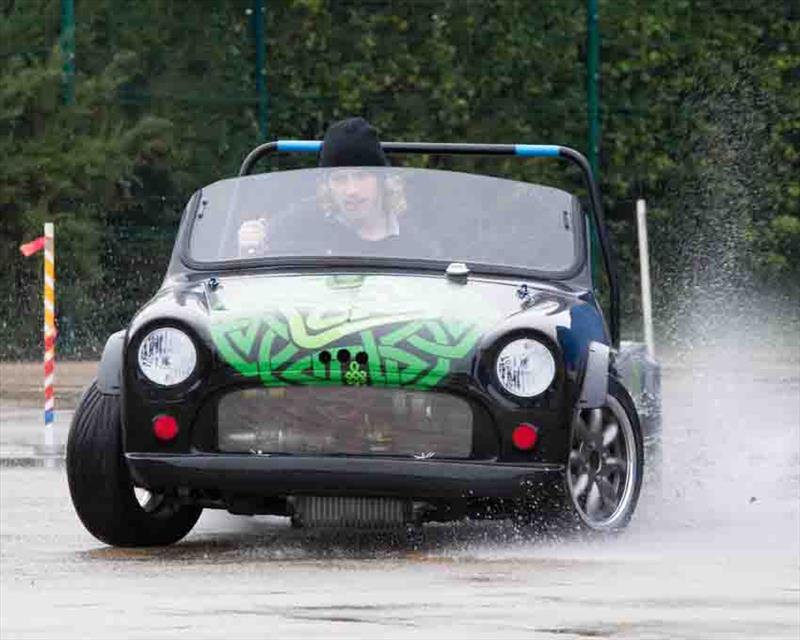 On the double header Hewison Autotest at Waterford Ian White from Kilkenny and Meath's Guy Foster, both driving Mini Specials, had a huge battle for supremacy. They each scored a win and a second place over the weekend which meant that they also tied for the Hewison Autotest Championship, a fairly unprecedented situation!
---
Meanwhile this weekend coming we have the mouth-watering West Cork Rally to contemplate, with over 200 crews out to contest the 15 special stages. Various R5 cars dominate the top of the entry, and not a WRC car in sight – oh how situations change. Virtually any one of the top dozen or so seeds could win this rally, and indeed there is more than one or two outside the top dozen who could spring a surprise. Realistically though favourites for victory has to come from drivers such as Craig Breen, with his WRC experience, Donagh Kelly, who has won the rally five times, Tarmac Champion Josh Moffett, who has been runner up twice, Josh's brother Sam, a former Tarmac Champion, Robert Barrable a former winner, Alastair Fisher who, despite a rally lay-off bounced back with incredible speed on the opening Tarmac round in Galway, Declan Boyle, current National and former Tarmac Champion, to name just a few.
Then we have the cream of the British Championship contenders, as West Cork is now the 2nd counter in their series also: think Matt Edwards, Tom Cave and David Bogie. Dark horses for victory? Then what about Marty McCormack: Manus Kelly: Jonny Greer: Callum Devine: Anything is possible on this fast and tough rally. There will be excitement as well amongst the young drivers in their R2s, the National category cars, with drivers such as Gary Kiernan, Damien Tourish and Frank Kelly in their Escorts. John Dalton in his Darrian could well be a pace setter here, and for pure class what about Mikko Hirvonen in a Mk2 Escort? Then there are the Historics and the Junior category.
For any rally enthusiast worth his or her salt, the place to be in Ireland this weekend has to be the Clonakilty Park Hotel and then out into the beautiful West Cork countryside for such classic stages as 'The Ring' , Sams Cross, Ballinascarthy, Ardfield – fabulous stuff!
---
Further news for this weekend is that the FIA Middle East Rally Championship starts in Qatar and former multiple Champion Nasser Al-Attiyah is the top seed driving one of the new VW Polo GTi R5s.
---
Last weekend Gary McElhinney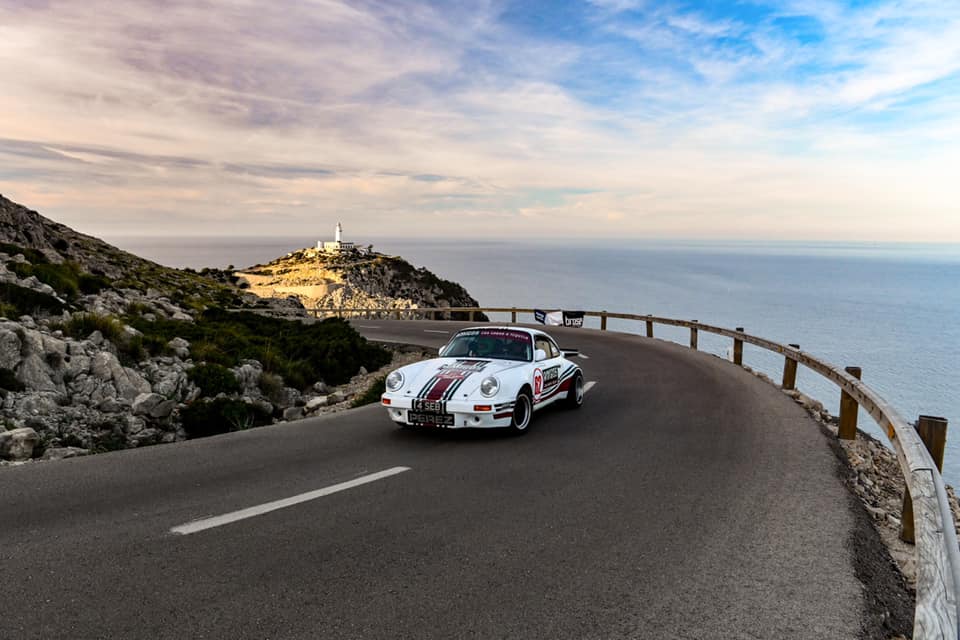 co-drove for Seb Perez in a Porsche to 2nd place on Oris Rally Clasico in Mallorca, behind former Austrian Champion Kris Rosenberger. Perez/McElhinney led on the first day, but dropped back with a broken gear linkage on their Porsche.
---
Motorsport Ireland has launched a new code of conduct called RESPECT to make the sport more inclusive and enjoyable for its drivers, officials and supporters.
---
New R5 cars reportedly arriving into Ireland over the last week include a Proton and another Hyundai, while Phillip Allen has reportedly sold his Skoda R5 to Marty McCormack.
---
Brian & Liz Patterson.