Moonraker Forest Rally 2019 Preview by Kevin O'Driscoll
The forestry action moves to Cork this coming weekend with the Abbey Hotel Moonraker Forest Rally promoted and organised by Munster Car Club. This is the third round of the Valvoline Motorsport Ireland National Forest Rally Championship. The sudden onset of snow which brought the previous round, the Limerick Forest Rally to a premature end has thrown up some surprising championship positions as the results were declared final after only two stages. Keith Power & Michael Carbin share the championship lead on 28 points after two rounds, both drivers in Mitsubishi Lancers. Power was declared the victor on Limerick when the results were made final. Peter McCullagh makes it a trio of Mitsubishis in the top three places and he is just two points behind the leading pair.
Erstwhile championship leader Marty McCormack who won the opening round in Carrick on Suir but slipped off the road in Limerick still manages to hold fourth place and is six points off the championship lead. Niall Henry lies in fifth place in the DS3 R5 Citroen while Mickey Conlon completes the top six championship placings and is the top placed 2WD contender.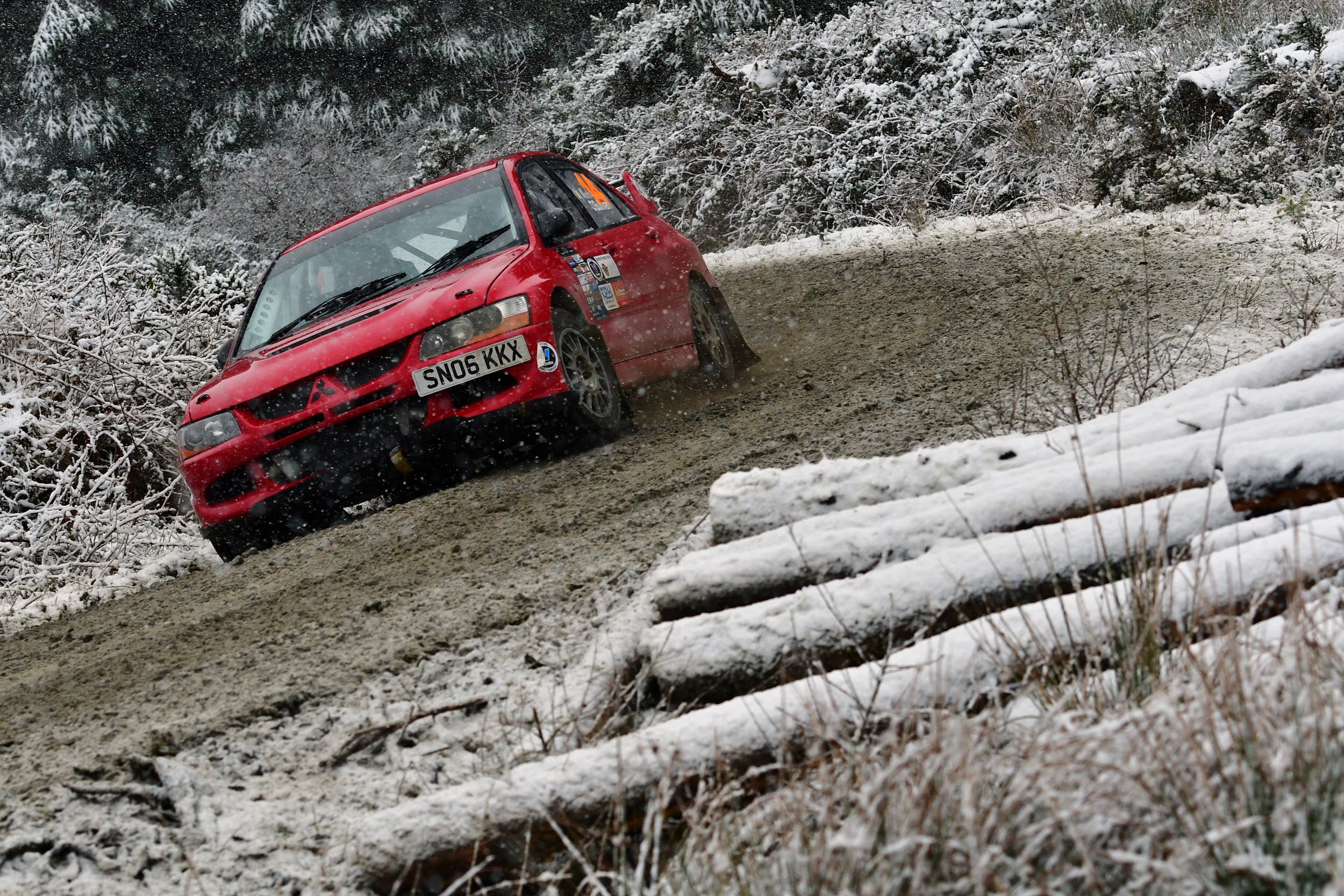 The Junior Class which is split into Class 16 and 16A for 2019 sees Marty Gallagher lead the 16A class in his Peugeot 208 R2, just two points ahead of Derek Mackarel's rapid Vauxhall Nova. Jason Dickson in third place is just a solitary point behind Mackarel. In Class 16 Shane Kenneally has taken impressive maximum points from two rounds so far to hold a six point lead. Jason Murphy the J1000 champion of 2017 & 2018 is adjusting well to life in the more powerful class and hold second ahead of Gareth Deazley.
The M.O'Brien sponsored J1000 championship for 16-19 year olds is shaping up to be a great battle with Kyle McBride leading on 21 points after two rounds. Reece Pollock and Peter Beaton are tied for second place on 18 points. Casey Jay Coleman on fourteen points lies fourth ahead of Marcus McElwee and Ella Conway who are tied on eleven points. Aaron Whelan and Joseph Kelly are on nine and eight points respectively having been caught out by the conditions in Limerick and forced to retire from the event.
Top 6 Overall Championship Points
1 – Michael Carbin & Keith Power28
3 – Peter McCullagh26
4 – Marty McCormack22
5 – Niall Henry21
6 – Michael Conlon20
Kevin O'Driscoll,
Press Officer,
Email: irishforestrypro@gmail.com