Cathan McCourt made winning last weekend's Donegal Forestry look easy. Of course, it is never easy, but Cathan, with Barry McNulty co-driving in their Fiesta, got the hammer down from the word go and was never headed.
The stages were difficult, jumpy with lots of rocks on the sides, but McCourt made light work of it. Niall McCullagh/Ryan McCloskey (Mitsubishi) finished 2nd and Conor McCourt/Caolan McKenna (Fiesta R5) were 3rd.
In the standings for the Valvoline Forestry series, this result moves Cathan McCourt up to within 1 point of Michael Carbin, who finished 5th on the day, one place behind Joe Hegarty, who is also in the Championship running.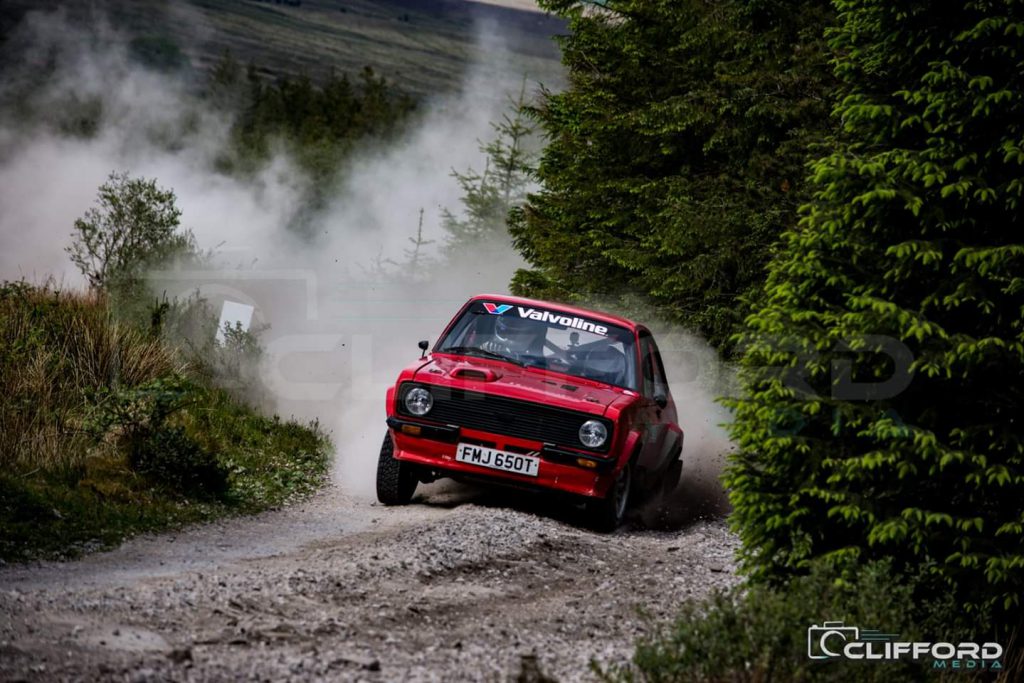 Co. Down driver, David Crossen and his Co. Cork co-driver, Aileen Kelly, were a brilliant 6th in their Mk2 Escort, best of the two wheel contenders. There was always a worry over the crests and jumps in the stages, but David remarked that he didn't really slow for any of them. There was just one concerned him, where in stage 2 the road went a bit left after the jump, and then down to a chicane. "Overall it was a good rally. We pushed hard over the first three stages then were able to ease off in the 2nd half. I think Shane McGirr, John Gordon and Mickey Conlon lost a bit of time with punctures and an excursion."
In the final analysis it was Gary Kiernan who finished 2nd 'two wheel drive', 10th o/a. Derek Mackarel was a remarkable 11th o/a, Adrian Hetherington 12th and William Creighton 13th. Derek Mackarel was best junior and won class 16A in his Nova, while William Creighton took the honours in class 2 with his Peugeot 208 R2. In a role reversal, Brian Brady who often co-drives for Gary McNamee did the driving this time, with Gary co-driving in a class 16 Civic, and won his class!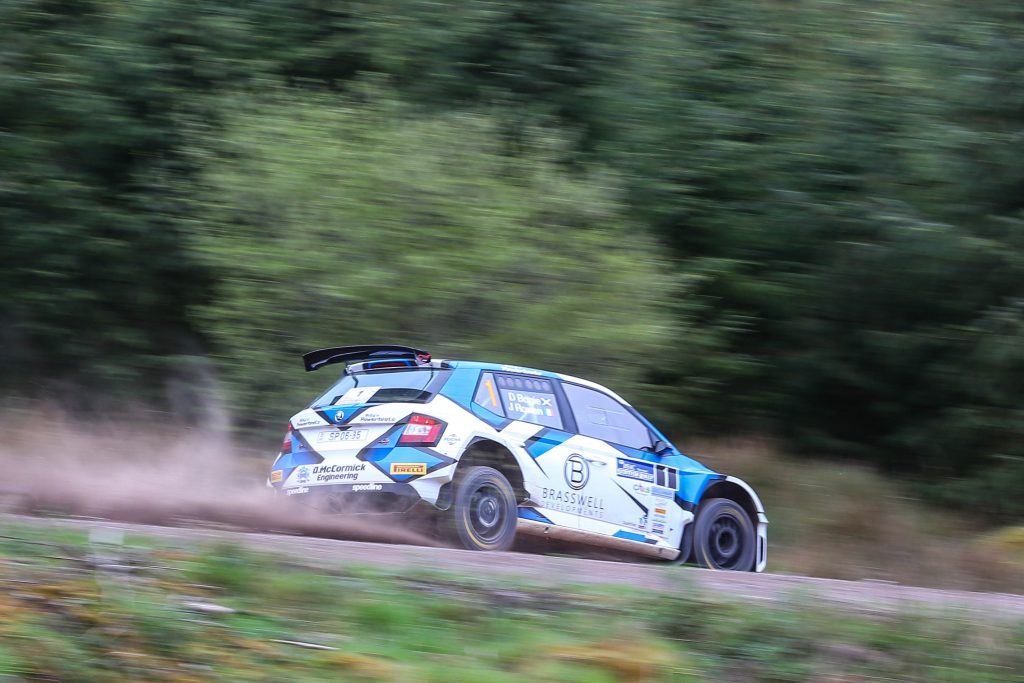 Meanwhile, just 'over the water', David Bogie and his NI co-driver John Rowan clinched victory on the RSAC Scottish Rally. Bogie was driving his Skoda R5 and finished 6 seconds ahead of Euan Thorburn/Paul Beaton (Focus WRC) following 70 km of stages in the Dumfries & Galloway region. Thorburn did indulge in an overshoot and spin, which might have made a difference to the result. But 'might and maybe' are pretty superfluous words in rallying – David Bogie won! Garry Pearson/ Dale Bowen were 3rd in their Fiesta R5. Paul McErlean/Niall McKenna also made the trip and scored a decent class result in their Mk2 Escort.
Attention swings now to this weekend's Cavan Rally, and what an event it promises to be. CoC Stephen Kellett's stage layout consists of superbly technical, challenging roads. It should prove a really suitable arena for a Donegal 'warm up' for the top drivers and their cars. The rally, not a round this time of the Triton Showers National Championship, but is a round of the Border series, has a great entry: perhaps for a few the 'raison d'etre to be there, is as a warm up for Donegal.
Declan Boyle heads the list in his Fiesta: perhaps the R5. Sam Moffett is at 2, this time reportedly in the family Fiesta WRC. Garry Jennings is at 3 in his Subaru WRC. Desi Henry has upgraded to an ex-Henning Solberg Fiesta WRC and starts at 4. As we mentioned last week Joe McGonigle is trying a Fiesta WRC and he is at 5. Fresh from winning the Donegal Forestry Cathan McCourt is at 6, but he switches from his Fiesta to his May Day Stages winning Subaru Impreza WRC S14. Stephen McCann, Aidan Wray, Frank Wray and Declan McCrory, all in 4wd machinery, make up the top 10. The 2 wheel drive entry is pretty spectacular also. Chris Armstrong is the top Escort seed then it is Gary Kiernan, Gary McPhillips and David Bogie, fresh from winning the Scottish. Mixed in there is Declan Gallagher in his Starlet. And there are lots more. All stirring stuff!
Regards: Brian & Liz Patterson: Plus Michael Patterson and Paul McAuley