Irish Notes 29th May 2019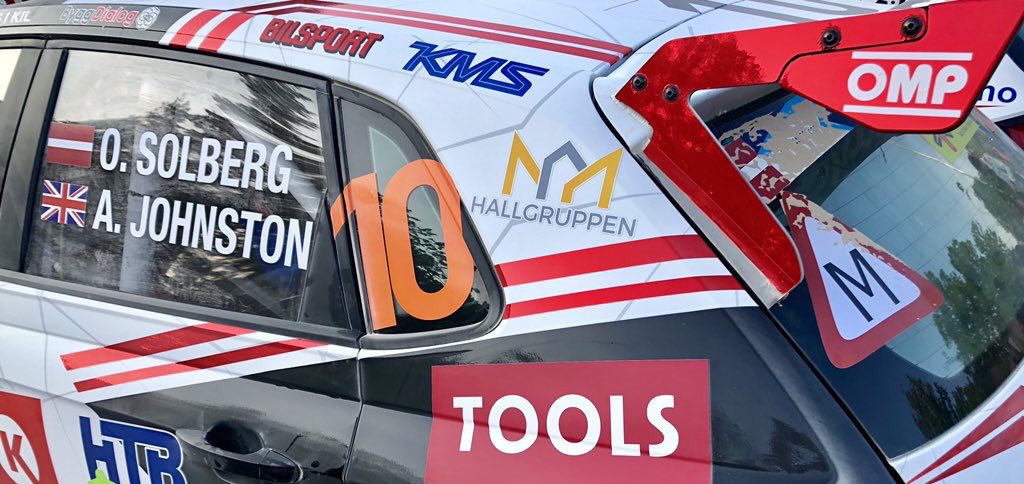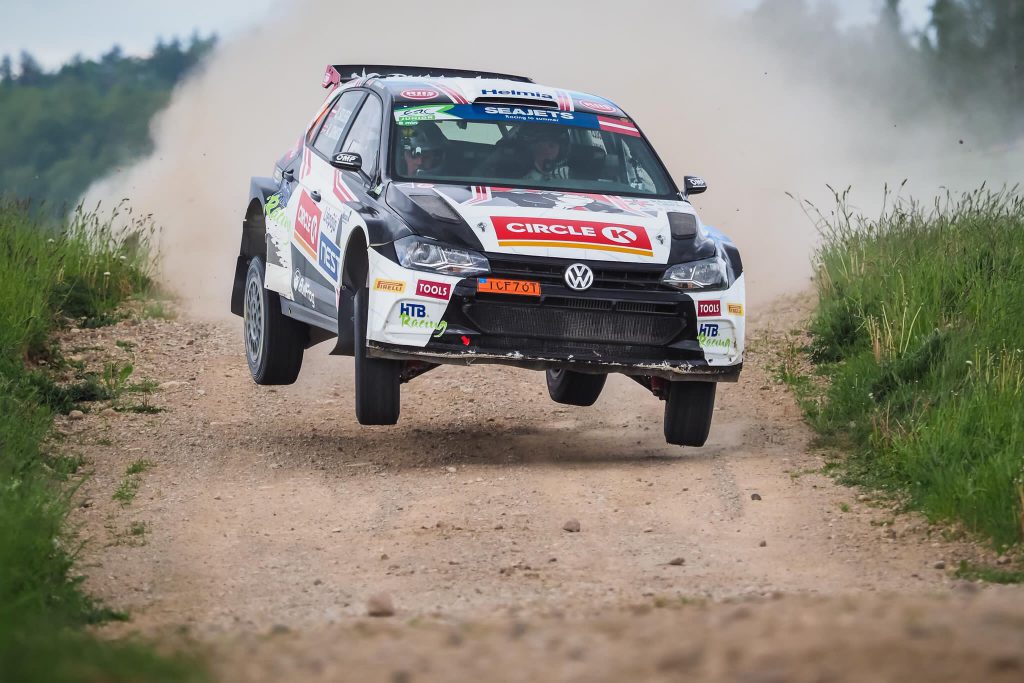 There are 'L' drivers and there are "L" drivers, but Oliver Solberg is in another stratospheric league altogether. The 17 year old Norwegian, fresh from winning the DirtFish Olympus Rally a few weeks ago for Subaru USA, finished best of the European Championship contenders and overall winner on the Rally Liepaja (Latvia) last weekend. Oliver is Petter Solberg's son and was driving a VW R5. He was once again co-driven by Co. Tyrone's Aaron Johnston. It certainly was some result and they were more or less fastest throughout, save for one stage when their VW suffered a spin. Current European Rally Champion Alexey Lukyanuk, now driving a Citroen R5 was 2nd and young Englishman Chris Ingram,co-driven by Ross Whittock, was 4th in a Skoda.The cars of both Lukyanuk and Ingram suffered bodywork and radiator damage in big ruts towards the end, but survived. Solberg's VW also suffered some damage in the ruts but finished 'ok'.
Meanwhile closer to home Sam Moffett/James Fulton in their Fiesta took a start to finish win on the Cavan Stages. Declan/Brian Boyle were only seconds in arrears for most of the day but then let the gap widen to over forty seconds at the end of the 9 stages. Desi Henry changed from his R5 Skoda to a Fiesta WRC for this one, and with Paddy Robinson co-driving took 3rd place. Also changing cars for this very technical Cavan stages rally was Joe McGonigle. He switched form a Mini WRC to a Fiesta WRC and was rewarded with 4th o/a. Cathan McCourt changed away from his Fiesta to a Subaru and finished 5th, while Gary Kiernan was 6th o/a in his Escort, best 'two wheel drive'. Gary had a great battle for most of the day with fellow Escort men David Bogie and Gary McPhillips, but both retired. (Bogie with an oil leak, Gary also with an oil leak, but his on front suspension, too much to continue, unfortunately). Garry Jennings/Rory Kennedy were just outside the top three when they pulled their Subaru up on the way to stage 3 when a driveshaft broke. They rejoined later under 'Rally 2' but had issues with the Impreza WRC's 'pop-off valve' and 'launch control'. The whole idea for some of the top drivers was to try different cars and sort existing ones in preparation for Donegal, so no doubt Garry's Subaru will have all its little problems sorted out by then! Aidan Wray/Keith McGrath won GpN in Cavan with their Lancer from Declan Boyle's son Michael, also in a Mitsubishi. David Kelly/Kenny Bustard won the Junior category in their Starlet.
Also last weekend David Burns/Connor Murphy in their Fiesta ST won the Burkes of Cornascriebe May Targa Rally, with Angus Johnson/Dion Coyle (MX-5) and Stuart Annesley/Stephen Jess, also in a Mazda, separated by just 1 mark in the battle for 2nd & 3rd.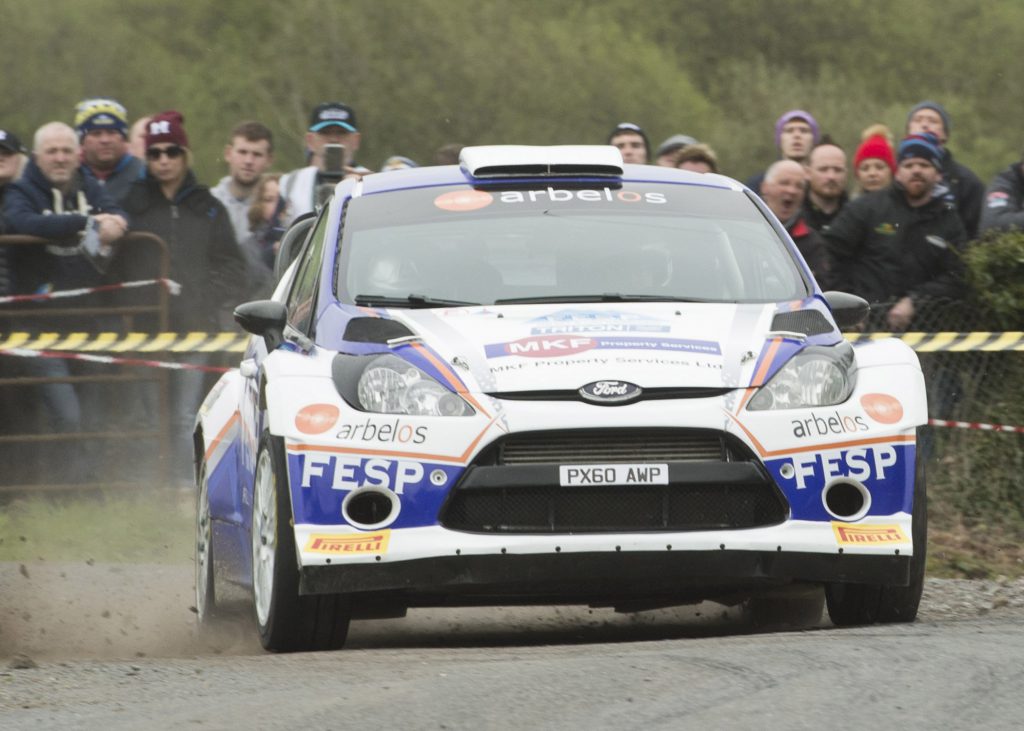 Looking forward to this weekend, we have the classic WRC Rally Portugal while here at home the Triton Showers National Championship swings back into action with round 4 in Limerick. Long time rally man Ken Lyons is backing the rally, "The Lyons of Limerick Circuit of Munster Rally". Ken Lyons has been a front runner in the Circuit of Limerick for many years, going back to the days when it was called 'The Thomond', even marshalling on it when he was a teenager. Ken and his son Keith are both competing this time, and Ken, who has concluded a three year deal with the Limerick club to back the rally, has promised every facility for the event at the "Lyons of Limerick' complex. The rally has received a top class entry and current Triton series points leader Josh Moffett, with Andy Hayes co-driving in a Fiesta WRC, is No.1 seed. Donagh Kelly/Conor Foley (Focus WRC) are at 2 and Declan Boyle/Brian Boyle at 3 in yet another Fiesta WRC. Tipperary's Roy White, 2nd in the Triton points at the moment, starts at 4 in his Fiesta WRC and has James O'Brien co-driving as usual. Yet another Fiesta WRC is at number 5 – that is the Peadar Hurson/Damien Connolly example. Ian Barrett/Paul Magee break the Ford monopoly at the front by switching to a Subaru WRC S12 for Limerick.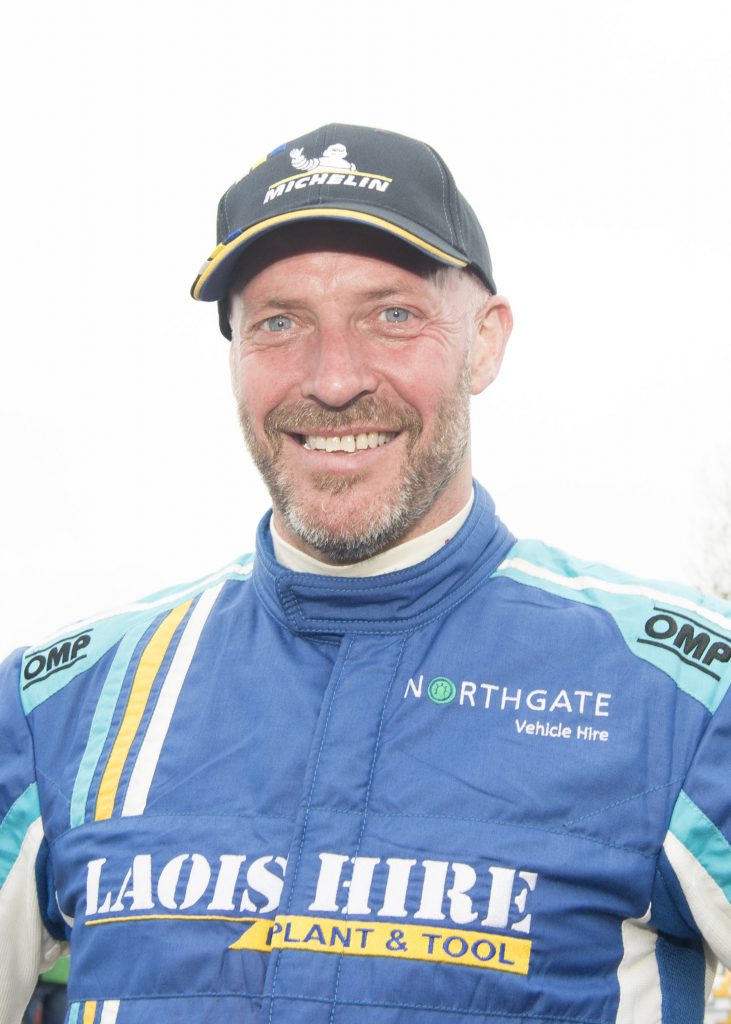 The club has laid on three stages repeated three times for the event. Stages 1 & 2 are relatively short fast affairs while the 3rd is a real classic over 19 km long and consists of a mix of every type of road and terrain. Making up the top ten seeds are Hugh Hunter (Focus WRC), Kevin Eves (Corolla GT), Declan Gallagher (Starlet) and Kevin Gallagher (Darrian).
Outside the top ten are many interesting cars and drivers – the talented Seamus Leonard is to drive a Subaru WRC as he prepares for his now annual rally outing in Donegal. Steve Wood has opted to drive the Daragh O'Riordan Fiesta WRC instead of his usual Subaru. Wood is hoping for a test in the car, which has a fresh engine & turbo, on Friday. Keith Moriarity will co-drive. Welshman Melvyn Evans, a former Irish National Champion is to make an appearance in a Hyundai i20 R5, Stephen Wright is a late entry in his Fiesta R5. Donegal's Michael Boyle heads the Gp N entry: with competition likely to come from Niall Devine and Tomas O'Rourke all three in Lancers.
Also this weekend we have of course Portugal, with all the top WRC drivers and teams entered. Except for Mikkelsen, who is stepping down to make way for Sebastien Loeb in the Hyundai team. Mikkelsen is scheduled to be back for Sardinia. Gus Greensmith is switching from his R5 car to an M-Sport Fiesta WRC for this one. Still in the Ford World Rally Team are of course Elfyn Evans and Teemu Suninen. Loeb, who commented that he had a 'great feeling with the Hyundai WRC in Chile, which was shown by our podium finish', will join Thierry Neuville, reportedly fully recovered from his massive crash in Chile, and Dani Sordo.
For Toyota we have of course Ott Tanak, Kris Meeke & J-M Latvala. Citroen is again just running two cars: one for World Champion Sebastien Ogier the other for Esapekka Lappi. Top R5 seed is Mads Ostberg (Citroen) from Lukasj Pieniazek (Ford) and Kalle Rovanpera (Skoda). These three will run in a new category, 'WRC 2 Pro'.
Welshman Rhys Yates, who, considering he is very much a privateer, has been going really well on the WRC this season, is seeded at the back of the 'regular' WRC 2 contestants in his Fabia R5, with James Morgan co-driving. The rally will consist of 20 tests with the opener on Friday morning at 09.48, while 'Fafe' is to be run as the Power Stage at 12.18 on Sunday. The current WRC points positions are Ogier on 122, Tanak 112, Neuville 110.
Upcoming events include the Laois Heartlands Mini Stages Rally on the 9th June. This is a counter in the Hugh Loonam Motors Peugeot Midlands East Rally Championship. The series is class based so there is no out and out leader at the moment, but those in the frame include John Hayes (Class3, 45 points), Shane O'Mahony (Class 11R 43 points), Tom Holton Jnr (Class 20 44 points) and Joe Moffitt (Class1 40 points). There are two very nice asphalt stages on the Heartlands, fast in places, tight and twisty in others. Each stage is to be run three times.
On the 6th July the North Armagh Motor Club is running the always popular Stage Rally in Loughgall Country Park, with Rainbow Communications backing as well as support from Armagh City, Banbridge and Craigavon Borough Councils.
End of another era. On a slightly different note Plum Tyndall of RPM fame is contemplating the sale of his huge archive of Motorsport footage, stretching from away back, even before the current series started in 1991. Tyndall covered all sorts of motoring events besides rallying and his archive is surely, like Plum himself, irreplaceable! Contact with Plum is at – alan@rpm-motorsport.com
Regards, Brian, Liz & Michael Patterson and Paul McAuley