Irish Notes 4th September 2019
On last weekend's Woodpecker it was Ollie Mellors who took the win from relative newcomer to 4wd, George Lepley. The latter was just 20 seconds down at the finish having set several fastest times in the latter part of this quite tough forest stage event. Stephen Petch was 3rd. Sean Devine, co-driven by Niall Burns in his Fiesta R5, made one of his now occasional rally outings and got a decent result, 15th o/a.  Marty McCormack was 17th o/a and 2nd Historic home in his Mk2 Escort. Barney Mitchell was co-driving for Marty. The Historics were won by Tom Llewellin, also in an Escort. Marty remarked after the rally, "It was hard to get back into the Mk 2 after the R5. There is a lot more driving in it, it was some shock on the first stage, steering heavy, arms aching! We started on the wrong tyres, dropped about 30 seconds. The stages were quite slippy. Still it was a valuable outing for the Roger Albert Clark." Magherafelt man Marty went on to say that he is going to try a Mellors Motorsport Proton R5 this week, possibly to use on this coming weekend's Ceredigion. His own Skoda R5 needs a shell after its tumble on the Ulster Rally.
Also last weekend the MG Car Club ran their Ulster Classic Trial through farmyards in Co. Down and David Cochrane/Ruth Steele in their MG Midget just pipped Will Corry/Adele Kennedy in a similar car for the win. Robert and Catherine Dickson were 3rd in a Morris Cooper S.
This weekend coming on the two day Wexford Rally, James M Stafford in his Darrian heads a 90 plus strong entry. Local man Stafford should have strong opposition, with Gary Kiernan at 2 in his Escort, Mike Quinn, again driving a Subaru WRC at 3. Richard Moore starts at 4 in an Escort and the top six is rounded off by Stephen McCann and Andrew Purcell, both in Fiesta R5s. Tomas O'Rourke at 7, this time driving a Hyundai i20 R5, should go well. Lisburn's Wesley Patterson, who has lots of Wexford experience over the years, starts at 8 in his Escort, Richard Moffett (Starlet) is at 9 and the top 10 is completed by Kevin Barrett in his Subaru Impreza WRC. The rally is a counting round of the South East Stages Championship as well as the Midlands East series.
Also this weekend, on the Saturday the new Three Shires closed road event takes place and then on Sunday it's the turn of the new Aberystwyth University based Get Connected Rali Bae Ceredigion, the first closed road special stage rally in Wales. As well as a top class entry, the organisers are throwing the kitchen sink at the Welsh event in terms of press coverage. In the middle of all this is the Fermanagh Lakelands Rally, a counter in the Valvoline Forestry Championship as well as the McGrady Insurance NI series. Top seeds are :- (1) Sam Moffett/James Fulton (Fiesta R5):  (2)  Desi Henry/Damien Connolly (Fiesta WRC); (3) Vivian Hamill/Andrew Grennan (Fiesta R5): 4 Cathan McCourt/Barry McNulty (Fiesta R5): 5 Donagh Kelly/Conor Foley (Fabia R5): (6) Derek McGarrity/Paddy Robinson (Fiesta WRC): 7 Patrick O'Brien/Thomas Nugent (Lancer): 8 Kenny McKinstry/Kenny Hull (Fiesta R5): 9 Niall Henry/Damien Duffin (Citroen R5) & 10 Derek McGeehan/Mark McGeehan (Fiesta WRC). The latter crew, father and son team Derek and Mark McGeehan, currently lead the NI Championship points table, with Derek McGarrity and Stephen Wright chasing hard. Multiple former Champion McGarrity has had one 'non score' this season, as has Stephen Wright, so in a way this increases the pressure on McGeehan. Stephen is seeded down the order a bit; his Fiesta R5 allocated the number 17. Arthur Kierans will co-drive.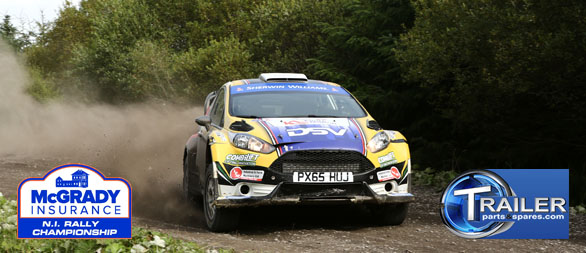 An interesting addition to the equation at the front is the addition of Desi Henry. He has only contested one round this season, the Maiden City Stages, which he won, so his Fiesta WRC should be right up with the leaders on this Saturday's six stages through the woods. John Devlin currently leads the points in the two wheel drive section of the NI Championship. However John has been having a good run on some Tarmac series events outside Ireland with his Escort, and will miss the Lakeland. This leaves the door open somewhat for James Kennedy, Drew Stewart and Kyle White.
In the Valvoline series, Cathan McCourt has done enough to take the title for this year. There could be some excitement in the 2wd division, with pacesetter during the year David Crossen hoping to atone for a broken gearbox on the recent Cork event with a good performance here. Just some of the drivers who could make it hot for Crossen include David Condell, Adrian Hetherington, John Gordon and Paul McErlean, all in Escorts. Then there's Shane McGirr, back in his pocket rocket Starlet. And of course there is Stanley Orr, who seems to forget he is driving a historic Mk1 Escort! We mentioned above that David Crossen leads the 2wd points. His nearest challenger is William Creighton, but his co-driver Liam Regan is driving his own rally car on the event, so William has not entered. There will still be plenty of action amongst the Junior drivers in the smaller category cars – just some include Derek Mackarel, Ruari Maguire, Kyle White, and several more.
Despite not running in the Lakeland Stages this weekend, William Creighton is the latest nominee for the Motorsport Ireland Young Rally Driver Award.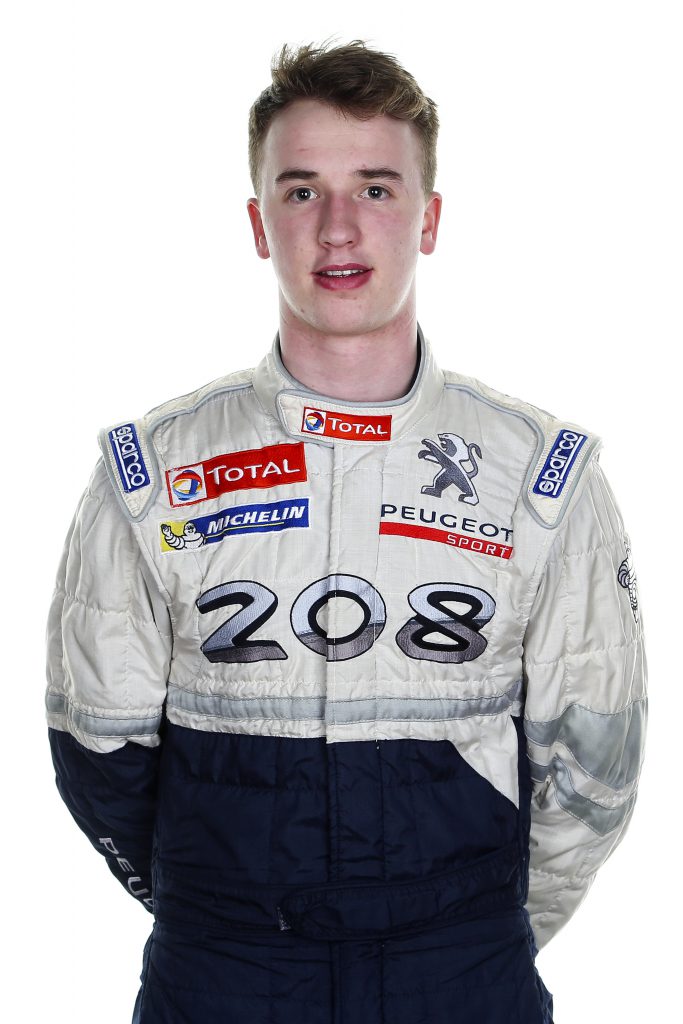 News this week includes the decision announced by Ballynahinch MC that they will not run their Down Rally next year, in order to give the organising team a break. This is some indication of the stress and work involved in running a successful stage rally, especially on asphalt. It may also, although this denied, be an indicator that WRC Rally NI will happen at end of next summer. As matters stand at the moment, this is still far from definite – the FIA dates meeting has taken place, the opportunity is there, but in these uncertain political times, nailing down the complete package of relevant factors is not easy.
Events on the near horizon include WRC Turkey, the BRC Galloway Hills and the Clare Stages – all to take place over the weekend of 13th/14th 15th September. Then on the weekend 21st/22nd September we have the Bushwhacker Rally and then on 28th/29th September the Cork '20'. Both these latter events have rather streamlined their formats compared to last year. In the Bushwhacker's case it is rather a matter of needs must as there is harvesting taking place, while the Cork event sees it as a matter of making the event more competitor friendly. 
Further stories include Frank Kelly heading to Belgium the weekend after Wexford for the very special Mk2 Escort Rally, and after that on to the San Marino Rally in Italy. Jack Newman is also tipped to be heading to Belgium to compete, as is Paul & Karl Reid, and Richard Whelan.
17 year old Oliver Solberg and his NI co-driver Aaron Johnston achieved yet another milestone last weekend when they clinched the Latvian and Baltic Rally Championship by finishing 2nd on the Estonian Louna-Eesti Rally.  Oliver missed out on winning the rally by just over 3 seconds, beaten by George Gross in a Fiesta WRC, 100hp stronger than Oliver's VW Polo R5.
As expected Craig Breen and Paul Nagle will drive for Hyundai on the forthcoming Wales Rally GB.
 A few pics from last weekends very successful Donegal Deja Vu event.
Brian, Liz & Michael Patterson