Irish Notes 4th March 2020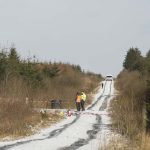 Strange thing this climate change: it can result in some freak weather, like the Limerick Forestry being blanketed by snow for the 2nd year in succession. Actually, blanketed is probably too strong a word, it was more light snow on top of ice – a lethal combination. The rally was due to take place last Sunday but this time the event didn't get going at all, and that was despite huge efforts by Clerk of the Course Anthony Nestor and his team to make it happen. As the event was to be round two of the MI Valvoline Forestry series, it would still be ideal for it to run some time in the near future, so a fresh date is being sought, 19th April. This would be after the Cork club's Moonraker, which presumably will now be called round two.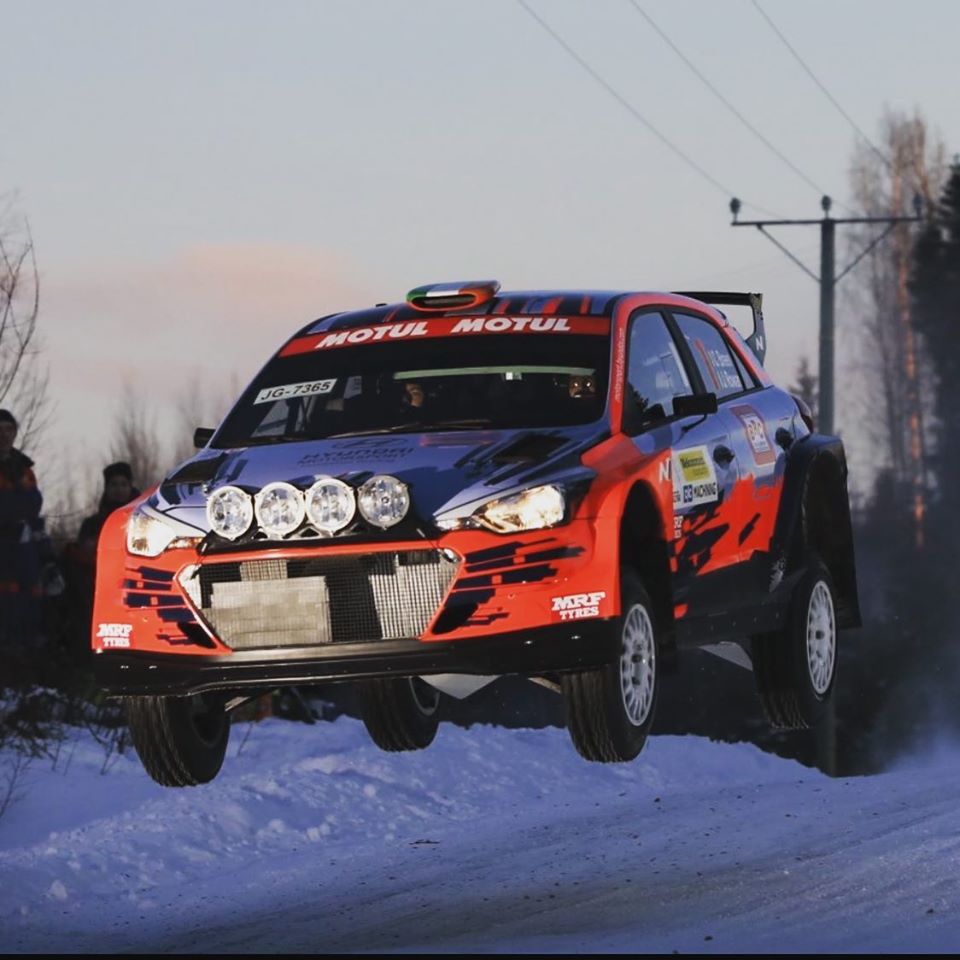 There was snow in the expected place, though not a huge amount, on the SM Ita Rally in Joensuu, Finland. There, Craig Breen, co-driven this time by John Rowan in a Hyundai R5 was competing. The event was won by Emil Lindholm in a Skoda R5, with Breen and Rowan in their i20 R5  3rd. This was a new enterprise for Craig and John, and came about as a tyre testing exercise for MRF. Although there was not a huge amount of snow and conditions were quite bright, temperatures were down to minus 10. The stages on the rally have been used before and are quite well known to the Finnish drivers, and with rallying being a National sport there, the Irish pair's 3rd overall was a good achievement.
Also in faraway places, Bangor Co Down's Michael Orr co-drove Yazeed Al-Rajhi to 2nd place on the Manateq Qatar Cross Country Rally. Nasser Al-Attiyah/Matthieu Baumel took the victory, both crews in Toyota Hilux machines.
Closer to home, Derek Mackarel/Conor Boylan in their Subaru Impreza took 1st o/a on the Cavan Motor Club's navigation trial at Bailieboro. Martin Tynan/Fintan Clerkin were 2nd and Shane Dalton/Seamus McTigue 3rd, also in Subarus.
This weekend coming the home rally action will be focused on the Triton Showers MI National Championship opener in Castlebar. Current Champion Josh Moffett heads the 90 strong entry. Monaghan's Moffett, who will be co-driven by Andy Hayes as usual, is entered in a Fiesta R5 but indications are that he will drive the Hyundai R5 which saw him take victory in Birr two weeks back. Behind Moffett is a varied top ten entry with a great mix of cars and crews, many of the drivers former National Champions. 2nd on the road is Roy White/James O'Brien in their usual Fiesta WRC, then its Donagh Kelly/Conor Foley in Donegal man Donagh's VW Polo GTi R5. The always quick Peadar Hurson is at 4, the Co Down man only making sporadic rally appearances these days as his plastics business is taking up so much of his time. Peadar will be co-driven by Damien Connolly in their Fiesta WRC.
The run of top ten four wheel drive cars is interrupted by three very competitive Mk2 Escorts, to be driven by three equally competitive drivers – Gary Kiernan, multiple Scottish Champion David Bogie as well as Damien Toner. Such is the challenging nature of the stages it is hard to gauge just how well the 2wd Escorts will fare. One thing is for sure, it will take some very brave driving to come out on top on this event, no matter how many driving wheels the car underneath them has! A fresh name to the rally is another talented driver from Scotland, Euan Thorburn. He drives a Focus WRC and could be a dark horse here. The top ten is made up of two National Championship stalwarts – Niall Maguire at 9 and series sponsor Kevin Barrett at 10, both drivers in Subaru Impreza WRCs.  Eugene Donnelly is a late entry in Mayo in his Proton Iriz R5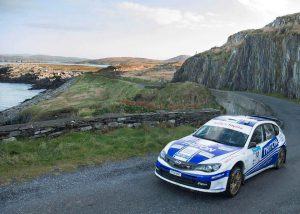 Just some of the other divisions in the rally that will create their own interest include GpN, where Trevor Bustard, Neil Tohill, Niall Devine, Tomas O'Rourke and Colin Flanagan, all in Lancers, should feature. In the R2 category William Creighton and Eamonn Kelly, both in Fiestas, should be the men to beat. Clerk of the Course David Breen has laid out a three stage format, each stage repeated three times in the Partry type terrain which should make for a dramatic start to the Championship.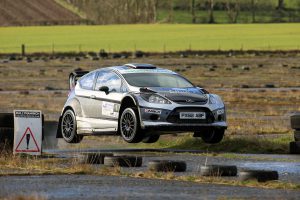 Also this weekend the 2nd round of the McGrady NI Championship takes place at Bishopscourt. Derek McGarrity, co-driven by Paddy Robinson is the No.1 seed. Derek is entered in a Skoda R5, but it has been sold into Italy and he will now drive an ex Damian Cole Fiesta WRC.  Stephen Wright is the current champion and also leads this year's points following his win at the Kirkistown opening round.  Stephen cannot make the trip to the Co.  Down venue this weekend, as he has another commitment. The NI series consists of just 5 rounds this season, with all results to count, no dropped scores. Derek McGeehan, co-driven by his son Mark in his Mini WRC, had good run to 2nd place at Kirkistown and is the number 2 seed for Saturday. When asked about his Kirkistown performance, McGeehan said, "Aye, we had a good wee run. I don't mind the wet, and the new Michelin wet tyres worked very well.' Derek went on to say that he is currently rebuilding his 'good' engine which suffered a dropped valve last year and he is running his more standard WRC engine. Gareth Sayers/Gareth Gilchrist (Fiesta R5) are at 3, Kieron and Amy Graffin (Fiesta R5) at 4, Chris McGurk/Liam McIntyre (Fiesta R5) at 5 and the top half dozen is rounded off by PJ McDermott/Niall Burns (Impreza WRC).
A surprise entry comes from Kevin Kelleher (at 7), who is travelling up from Clonakilty to compete in a McKinstry Impreza WRC S14, as a warm up, to get some seat time, for his home West Cork Rally. Kevin is a talented driver, but has taken a little time away from rallying 'to look after the new wee one at home!" Martin Brady will co-drive for him at Bishopscourt, and Killian Lynch in Clonakilty. Kevin has competed in Lurgan Park in the past, but never at Bishopscourt. Then at number 8 is Emma McKinstry. The Banbridge lady, who had such a good run at Kirkistown, will drive the 'family' Fiesta R5+. At 9 & 10 are two Lancers, to be driven by Liam McFall and Joe McQuillan. This Ballynahinch and District MC organised event has received just over 60 entries to date.
One week after the Bishopscourt & Mayo events it is the turn of the classic West Cork Rally, while the World Rally Championship resumes with Rally Mexico.   West Cork is of course round two of both the Irish Tarmac and British Rally Championships so has attracted a top class as well as capacity entry.
More details next week.
Regards: Brian, Liz & Michael Patterson